0.5 Cuft
0.5 Cuft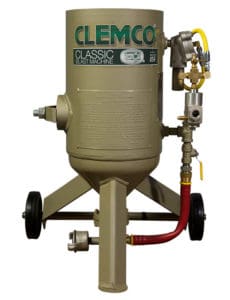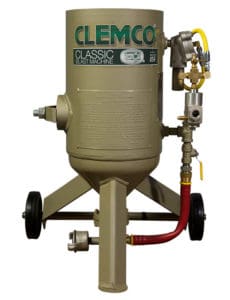 Capacity
Holds ½ cuft of blast media.
50 lbs of expendable-mineral abrasive.
½" Piping
Provides approximately 15 minutes of blasting at 80 psi with a No. 3 (3/16″) nozzle.
Pressure Vessel Specifications
Pressure vessel meets ASME specifications for 125 psi working pressure.
Can operate with as little as 12 cfm of air volume.
MSV Abrasive Metering Valve
For 0.5-cuft and 1-cuft machines. Manual valve. Pressure-release remote control. Use with expendable mineral and slag abrasives.
Learn more about the MSV Metering Valve.