Blast Cabinets
Blast Cabinets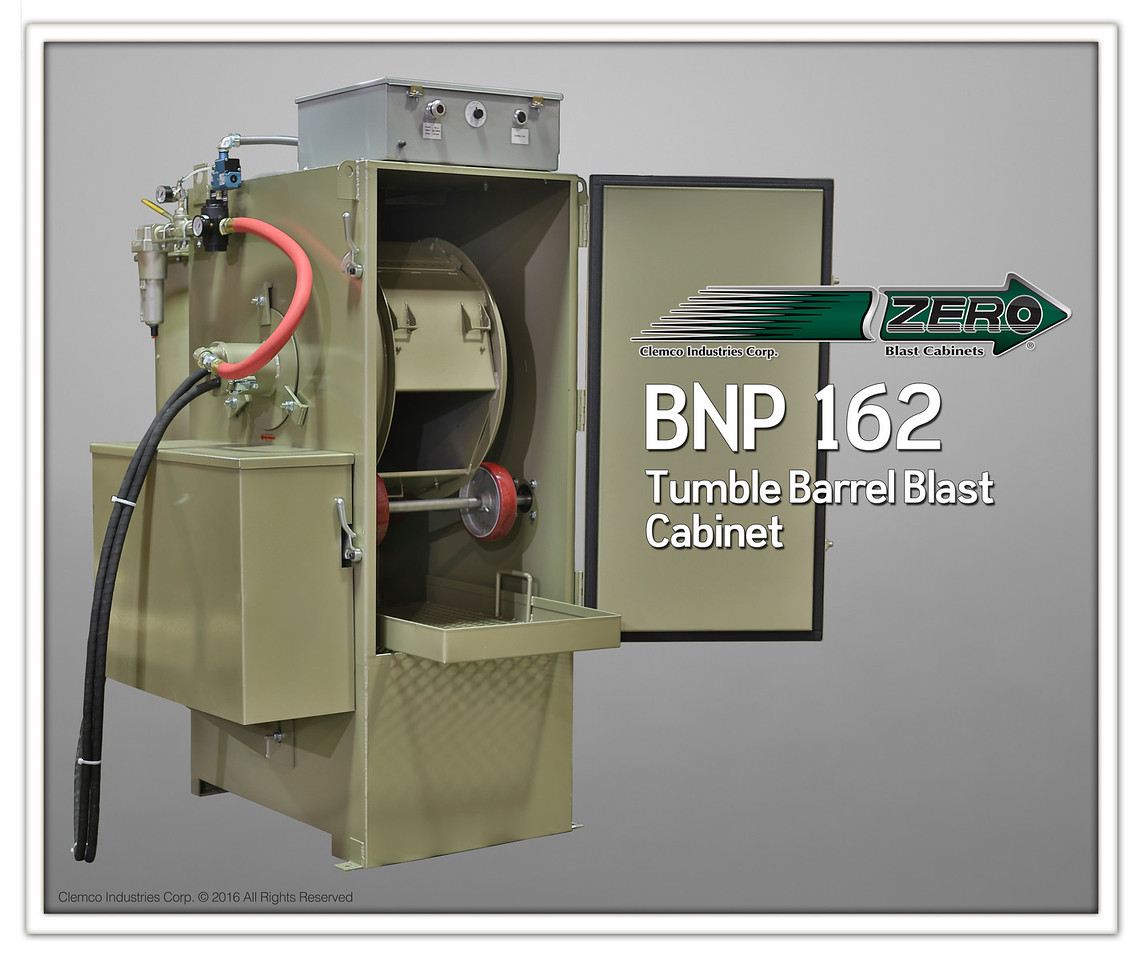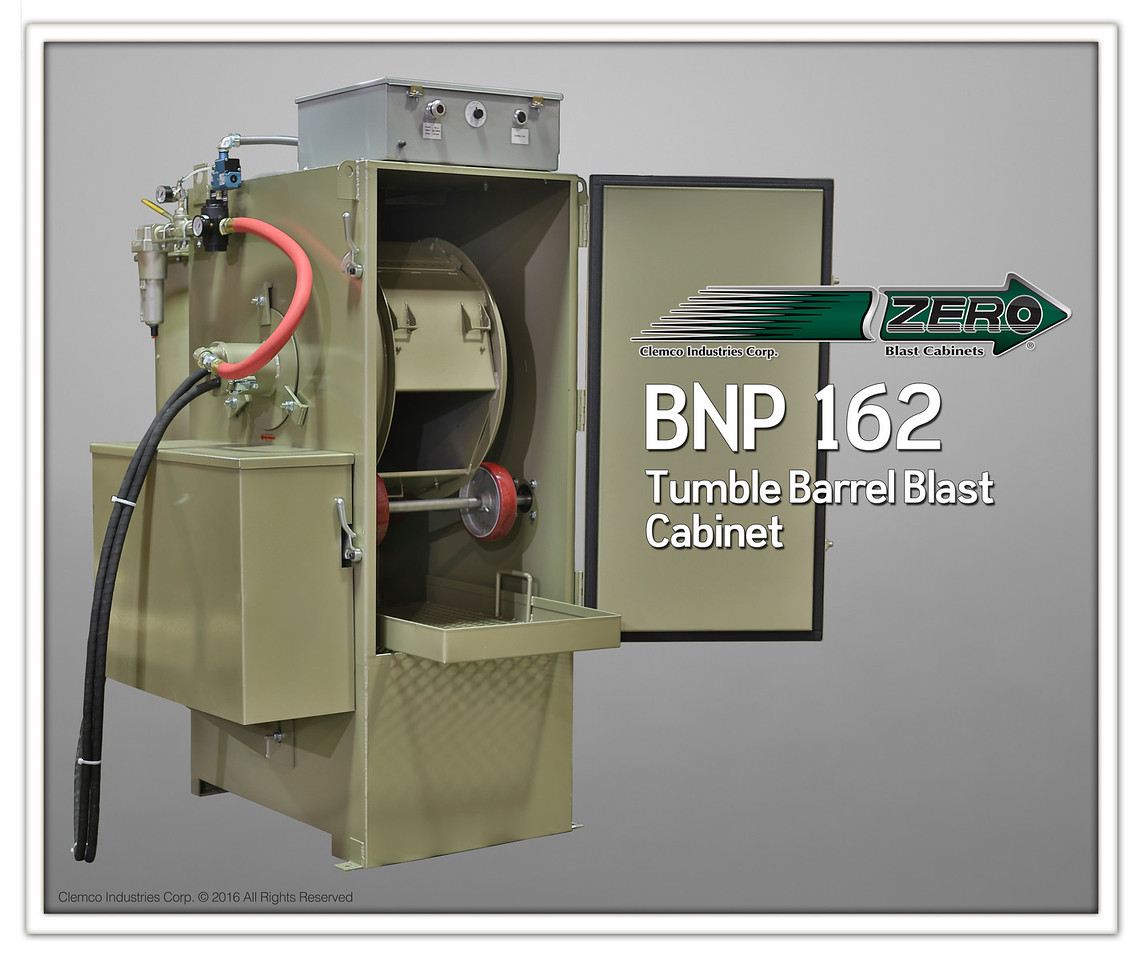 This high quality brand belongs to the product group "automation". Automated systems are ideal for processing large quantities. Clemco integrates automated cabinets seamlessly into a customer's production line and guarantees accurate as well as consistently repeatable results while providing peak efficiency.
Tumble Cabinet BNP-162
The tumble cabinet is designed for automated blasting of small parts by a dust-free suction blast system. Due to the tumble rotation, the abrasive stream always hits on a changing surface and produces a consistent result. An extendable catch tray enables easy loading and unloading processes of the tumble and the integrated time switch guarantees an effective workflow.
The BNP-162 is working with two blast nozzles and has a maximum load of 45kg (18Liter).
Area of application

Cleaning, Deburring and blasting of small parts

Total dimension: W x H x D *

1310 x 1850 x 1000 mm

Weight *

550kg kg

Air consumption

1,3m³/min at 5,5 bar (9,5mm nozzle)

Abrasive media

glass beads and corundum

Features

time switch

extendable catch tray