Glass Abrasives
Glass Abrasives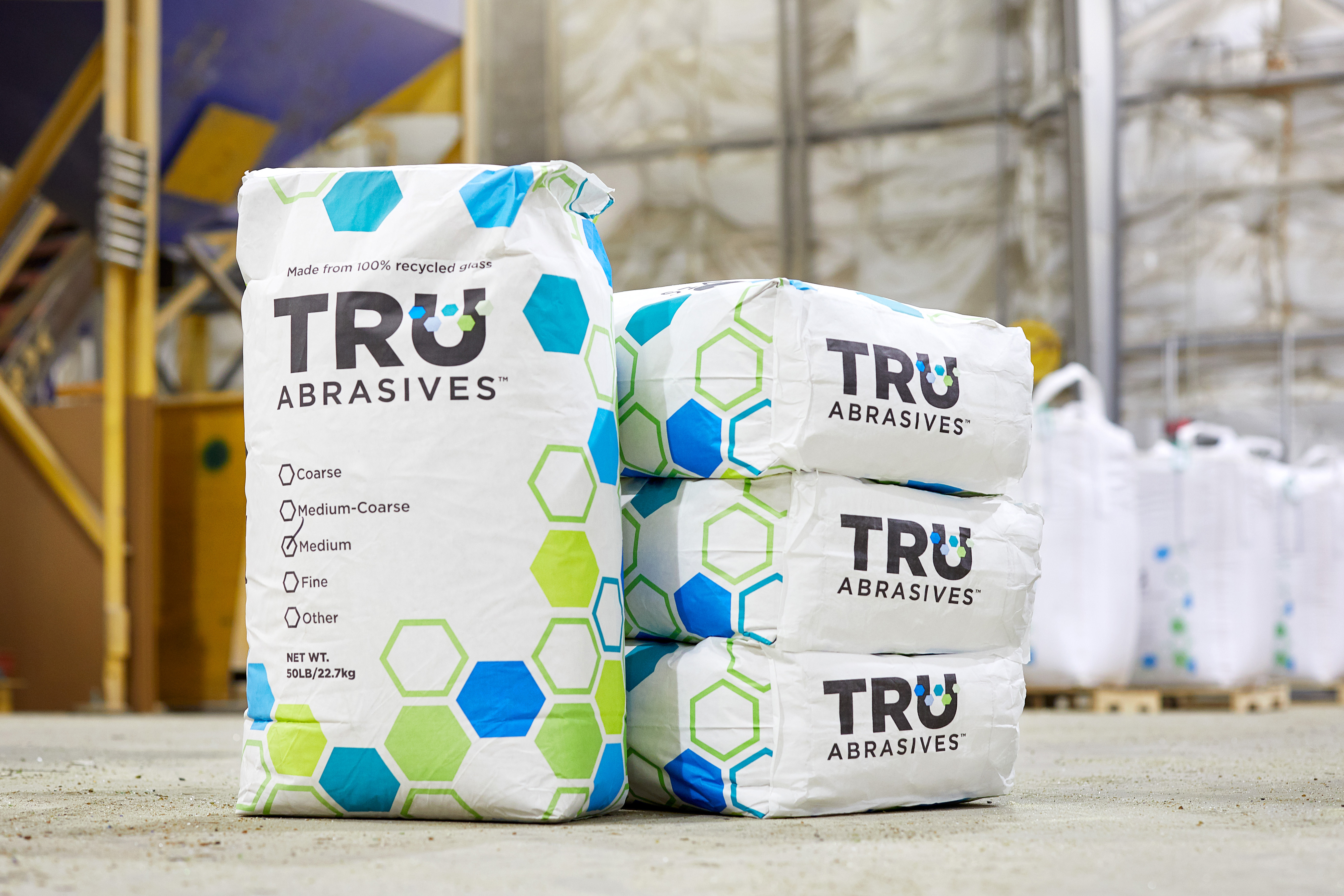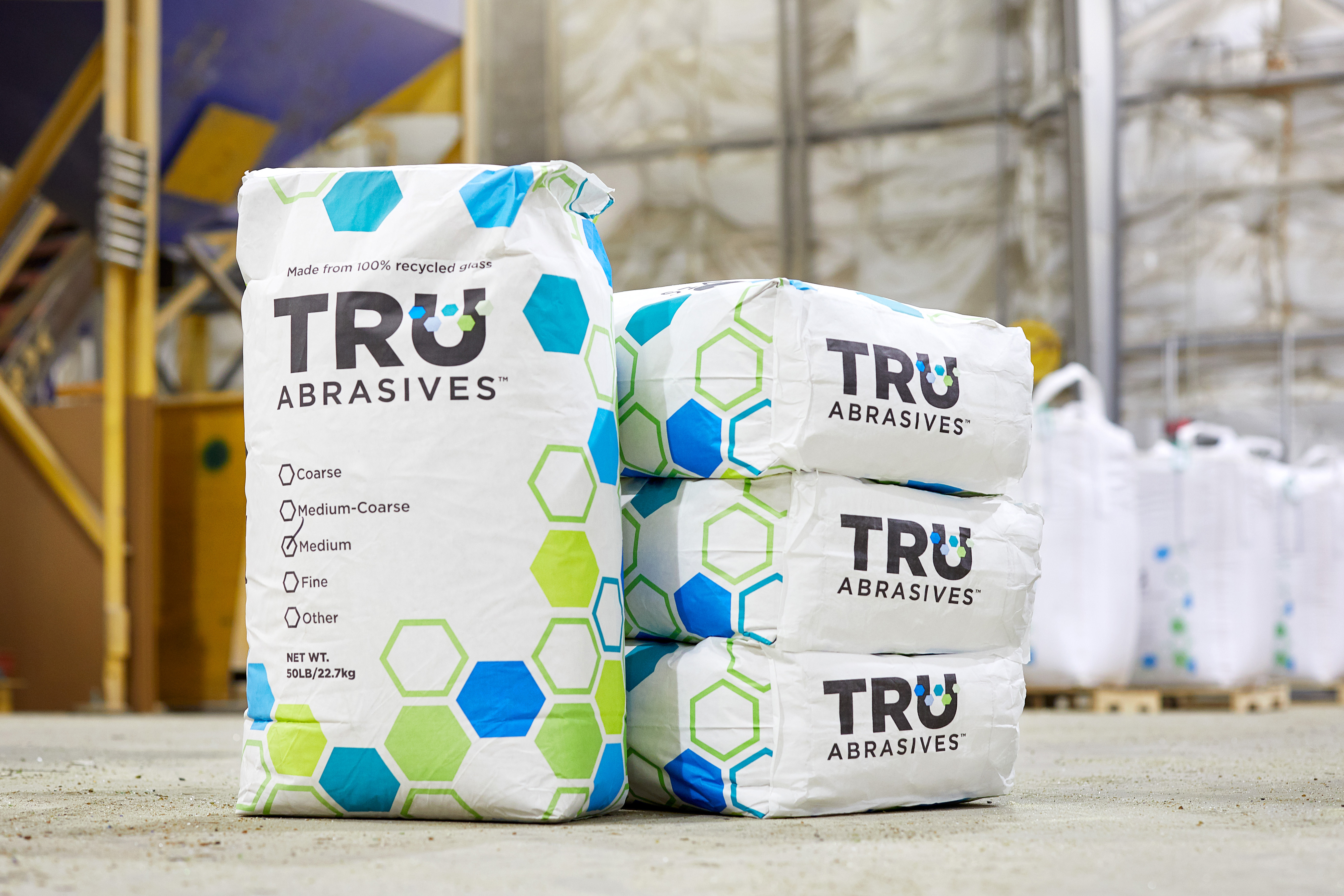 Strategic Materials sells crushed glass to the abrasive industry under the names TruAbrasives®, New Age Blast Media® and WhiteBlast®.
More and more abrasive contractors and other end-users are turning to glass because it is safer for workers and the environment, cleaner, and has high performance results.
Why should you use glass abrasives from Strategic Materials?
As the largest recycler of glass in North America, Strategic Materials has better access to glass supply than any other glass abrasive or other abrasive manufacturer. Strategic Materials processes over 3 million tons of glass each year. When you work with Strategic Materials, you also benefit from our nationwide network that brings materials closer to you.
Strategic Materials currently produces abrasives in seven facilities, but with nearly 50 glass recycling plants in North America, Strategic Materials is positioned to continue to expand our abrasives capacity.
Strategic Materials supplies the full spectrum of glass abrasive grades in bulk, super sacks and 50 pound bags. This allows us to serve all the major blasting industries: shipyards (steel / aluminum), tanks/ pipelines, concrete restoration (pre cast concrete), wood / log homes, auto restoration, slurry / vapor blasting, and dustless and wet blasting.
Strategic Materials has established partnerships with the most prominent national and regional distributors across the nation. These partnerships make our product even more accessible to our customers.
Strategic Materials continues to play a leading role in the evolving abrasives industry. As the regulatory environment changes for the industry, Strategic Materials associates have an active role in shaping the direction of the industry.
Benefits of Glass Abrasives
Recycled glass abrasives benefit industries in several ways.
Cleaner: Our abrasives are manufactured from 100% recycled glass. It directly helps reduce landfill waste and limits the use of more toxic slags. Non-reactive and inert, it can be used near and around water. It also doesn't require post-blast cleaning.
Safer: Contains less than 1% free silica and Beryllium is not listed on SDS
High Performance: Crushed glass delivers a natural whiter metal finish. It causes significantly less embedment issues—up to five times less than slags and many other expendable abrasives. The dust produced when using glass abrasives is translucent which can allow for increased visibility and operator production, when compared to other abrasives. Our abrasives are also QPL Approved (Mil-A-22262B) and CARB approved at select plants.