The BRICK - Model 9610
The BRICK - Model 9610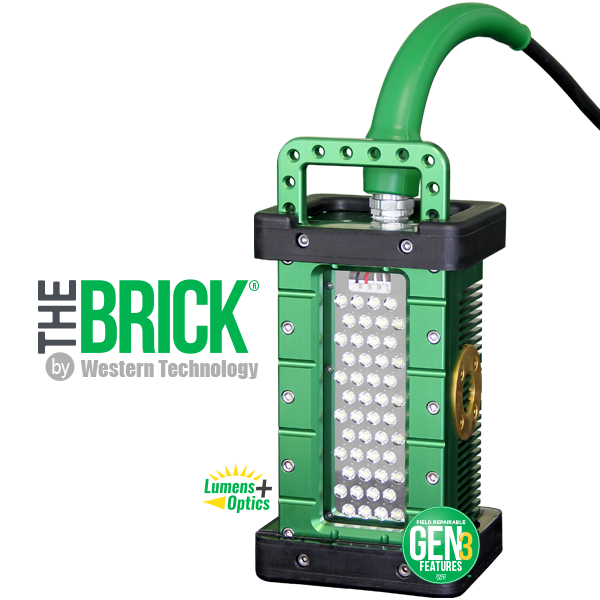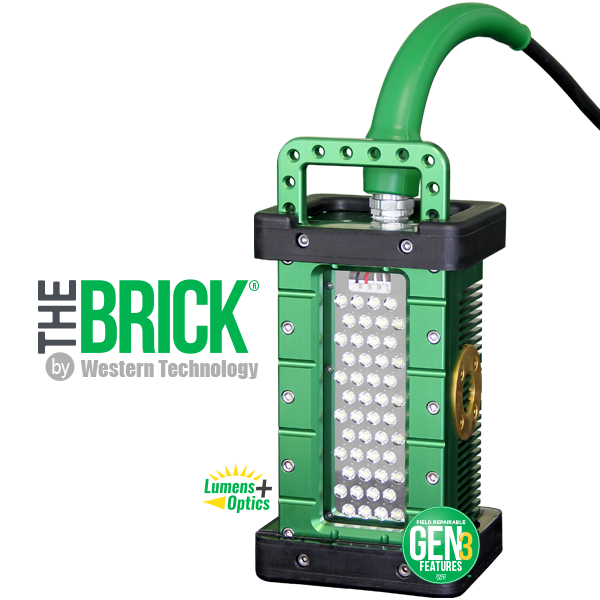 The most versatile, Portable Explosion Proof Area Light on the market – perfect for tank entry!?
Additional information
Approved for:Class 1, Div 1 & 2; Groups C & D
Class II, Div 1 & 2; Groups E, F, & G
CSA Zones 1 & 2; Zones, 20, 21, & 22
Conforms to:UL Stds 153, 781, 844;
Certified to:CSA Stds C22.2#s 12, 25, 137
Suitable for:Wet Location Use – the BRICK®, as a Hazardous Location Luminaire, is constructed for continuous usage in Class I & II, Division 1 & 2 environments. Further, critical design tolerances ensure that each enclosure is fabricated to be dust proof and watertight. Submersion testing is taken to a depth of 100 feet in water verifying waterproof construction, which easily meets and exceeds NEMA Type 6P certification requirements.
Certified:Portable Luminary (Portable Luminaire)
Temperature Rating:T-Code: T5 (-20°C to +40°C); T4 (-20°C to +100°C)
LEDs Color:~6000K, CRI >70
Light Output:50,000 Lux at 1ft; >11,500 lumens
Reflective Optic Beam Angle:60°
Light Head Power:Models A and C: 36VDC, 2-3A
Dimensions:Light head with Handles & Bumpers: 12¾" x 6?" x 5¼"
Bend Radius Enforcement Sleeve (connecting the cord to the lighthead): 10.1875" x 1.5625"
Weight:10 lbs (light head only)
Body Material:Machined out of solid block of 6061-T6 Aluminum
Protection:Polyurethane Bumper
Multiple Mounting Options:Flexible Mechanical & Magnetic mounting (See Mounting Options)
Country of origin:Designed & Manufactured in the USA
Additional Features:* Variable intensity light control (Option Available)
* Thermally controlled for comfortable handing
* Bend Radius Sleeves (patent pending) – strain relief for electrical cord connections