MBI-40
MBI-40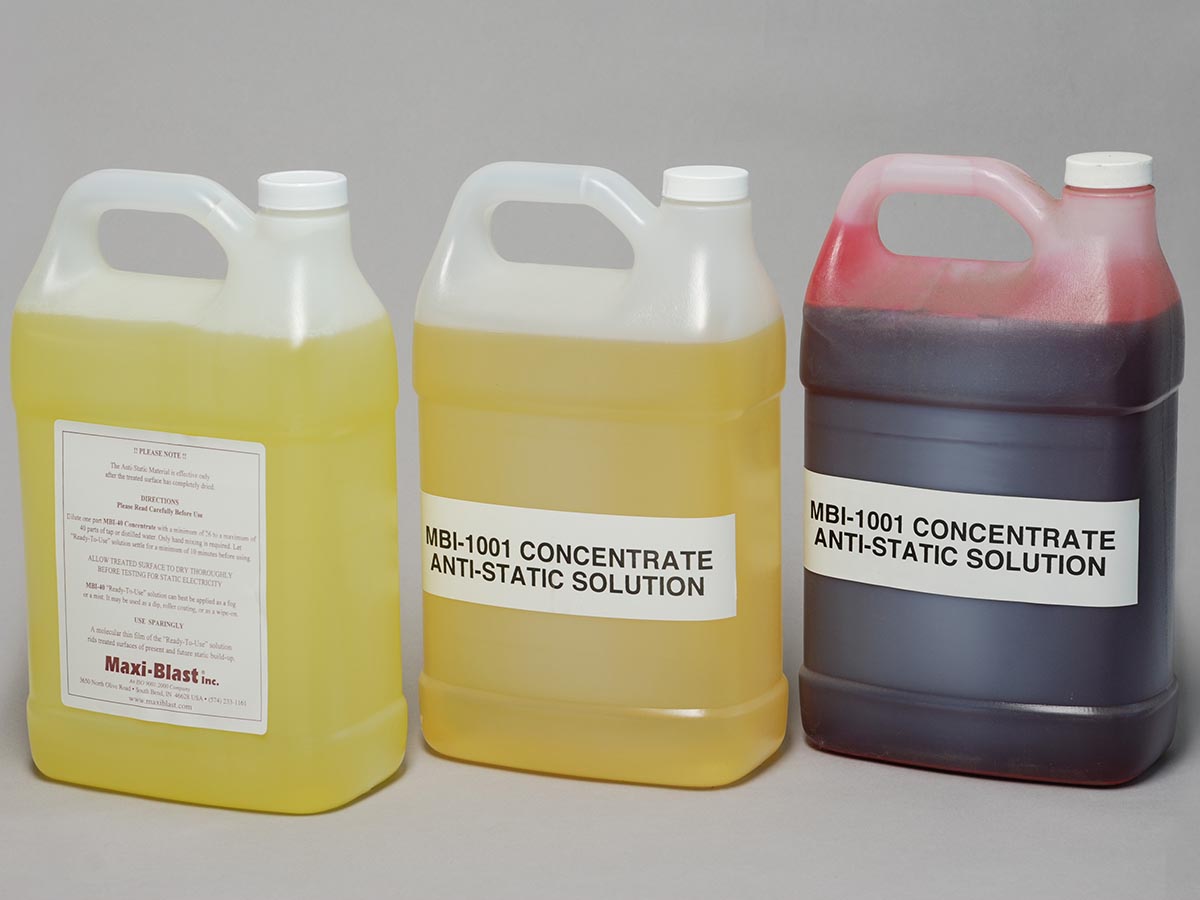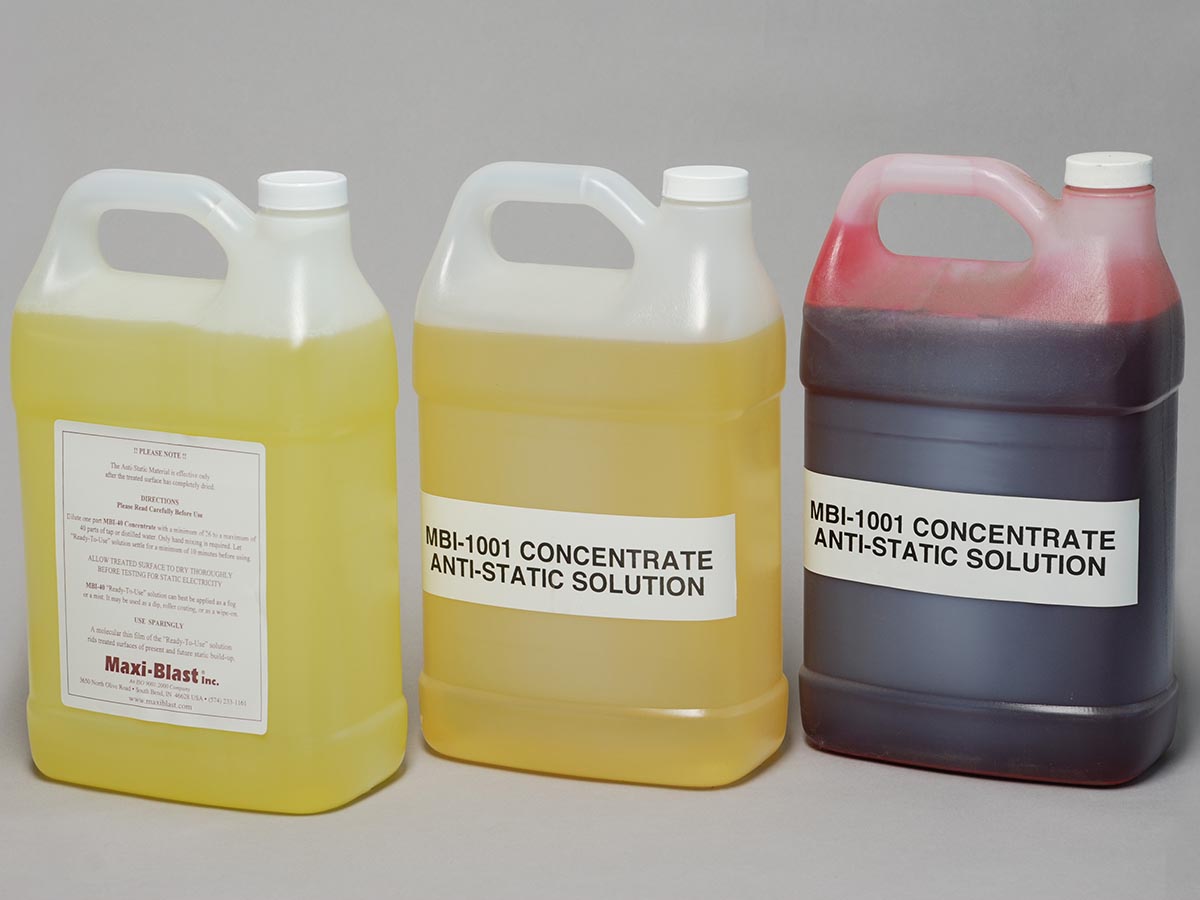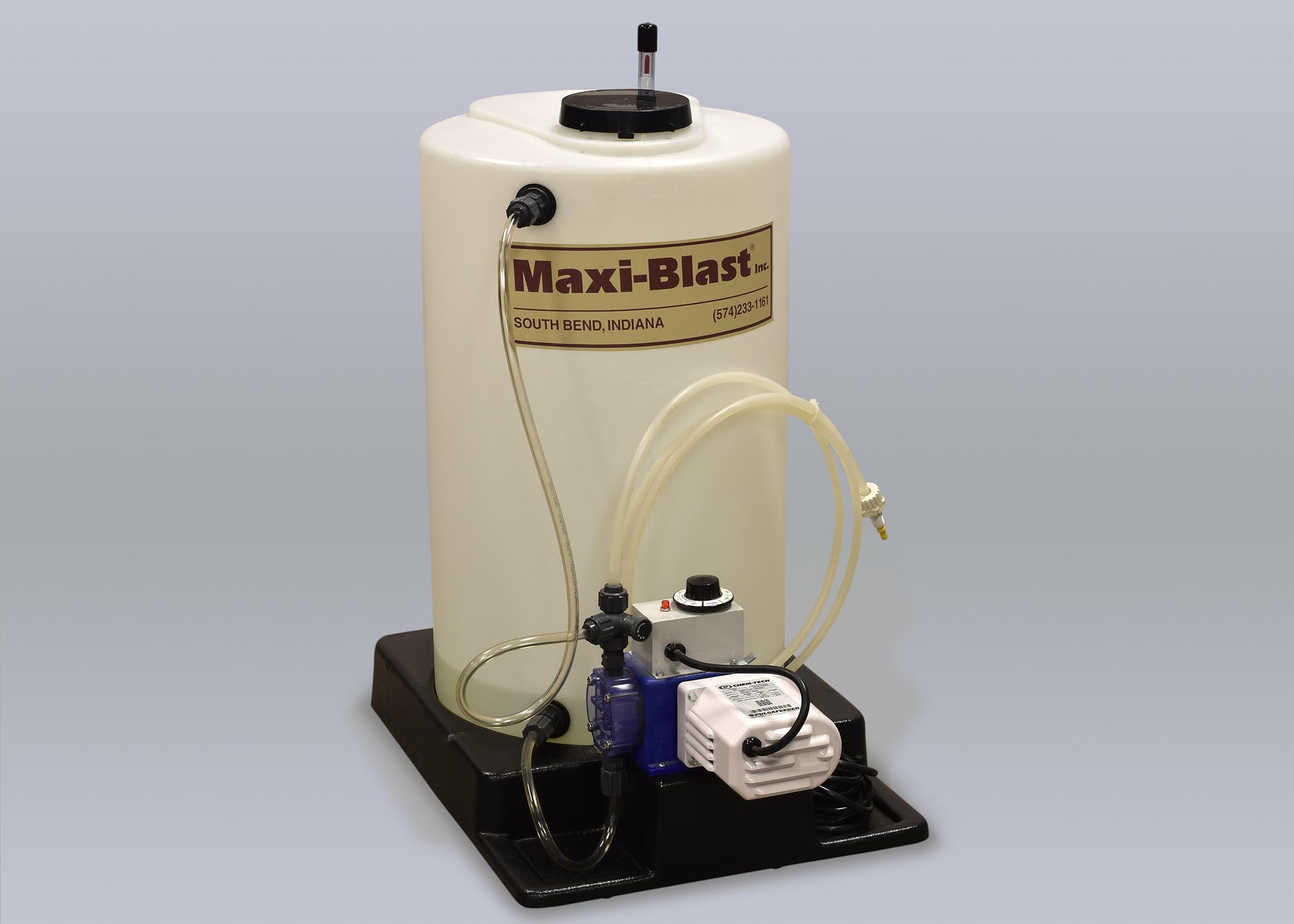 STATIC CONTROL AND DUST INHIBITOR
Type: Liquid
» Reduces dust and static during blasting
» Use in air-blast (suction or pressure style) and centrifugal wheel-blast deflashing systems
MBI-40
MBI-1001
Extra Strong, Long Lasting, Concentrated
Maxi-Blast Anti-Static concentrate is designed for external application on any surface that
is likely to develop static electricity. The product significantly reduces the static level on
plastic, rubber, metal, and other surfaces prone to a static build-up during the blasting process.
USAGE INFORMATION
• A molecular thin film of the solution is all that is necessary to rid surfaces
of present and future static build-up.
• Heavy concentrations can be wasteful, and users are cautioned to use
the solution sparingly even under conditions of the lowest humidity.
• The Anti-Static Solution is effective only after the treated surface has
dried. A wet surface is undesirable and will not necessarily be resistant
to static.
• The Anti-Stat can be applied via the air line, dripped or sprayed into the
media flow or with a pump bottle sprayed into the blast chamber and directly onto parts. We recommend a Maxi-Blast® RB-2000 anti-stat injection system for consistent metering of static inhibitor solution.
AMBIENT BLASTING (PLASTICS/ELECTRONICS DEFLASHING, DRY STRIPPING)
Ready-to-use solution is made by mixing the concentrate with a minimum
of 26 to a maximum of 40 parts of water. Only hand mixing is required.
CRYOGENIC DEFLASHING APPLICATIONS
It is recommended to mix concentrate at 30-1 with isopropyl alcohol to reduce static and moisture in a cryogenic deflashing system.